OUR QUALITY IS NO ACCIDENT
---
At Canberra Bodyworks, our focus is on quality, our processes, and training our staff.
We believe our deep commitment to these elements is a non-negotiable and that's because we know that you want to have your vehicle back to looking its best. We also know that:
– you want the repairs made to be of the highest quality;
– cheap after-market parts and materials are not used;
– your vehicle is returned safe to drive; and
– the vehicle won't unnecessarily lose value on resale due to poor repairs.
As car manufacturing changes, we stay at the leading edge of repairs by ensuring we always invest heavily in market leading equipment and technology. We back this investment by providing our staff with up-to-date and relevant training.
That all means you'll get the best repair, using leading technology and equipment, applied by well-trained and supported staff.
That's why our quality is no accident.
Since 1996, the Australasian Paint & Panel Awards shine the spotlight on those who excel in the field of autobody repair. Canberra Bodyworks is proud to have been recognised for our dedication to excellence and customer service.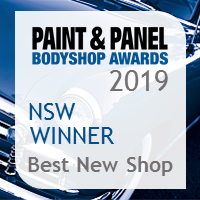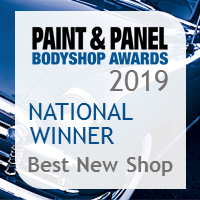 Don't let insurers steer you away from us
---
There is no doubt that top-quality repairs cost more than inferior quality repairs. That's why some insurers will try and steer you away from us despite your excess staying the same.
However, If quality and safety are important to you, then you need to speak to us first.
If you speak to us first, we can coach you through the process and information needed for your insurer to approve us. Or, if you would like us to reduce the stress even more, and liaise directly with your insurer on your behalf, all we need from you is the claim number and we can take it from there.
We know that being without your car is a hassle. That's why our team can help secure you a like-for-like hire car while we take care of your repairs. Often, we can secure your hire car with nil excess which means in many cases there is no cost to you.
LEARN MORE
Free, no-obligation quote
---
If quality and safety matter to you, contact us to arrange a free, no-obligation quote.